Clinical Work: Milk production decreases when Dairy animals are sick and it results in economic loss for producers. To prevent this loss, almost 90 veterinary doctors with 60 mobile veterinary clinics are engaged in 24*7 clinical service of diseased animals. Each veterinarian attends more than 15 special visits a day.
A token charge of Rs.100/- per visit is taken for the provided services, irrespective of medicine expense. Major surgical operations like Caesarian Section, Rumenotomy (removal of foreign body from stomach), Oesophagotomy (relieving animal from oesophgial obstruction), Intestinal Obstruction, Urolithiasis (removal of stones from ureter), Horn Cancer, Patellar Desmotomy etc. are performed by expert vets along with other minor surgical cases which are treated in thousands per year.
FIRST AID BOX DCS's are provided with First Aid Boxes for primary treatment of dairy animals. This work is carried out by Village Level Inseminators (VLI). DURDA attributes 50% subsidy for the program.
Prevention & Control Activities: Believing in 'Prevention is better than cure' several measures are taken to protect animals from INFECTIOUS DISEASES, METABOLIC DISEASES, WORM INFESTATION, ECTOPARASITES, and MASTITIS on proactive basis.
1. Vaccination: Some of the fatal diseases like FMD, HS, Theileriosis and Brucellosis are prevented by vaccination practices. Vaccines saves Animals and at the same time milk producers (farmers) are benefitted by preventing loss of animals as well as milk on a larger scale.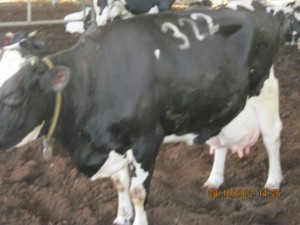 2. Mass Deworming Program: Worms are the main culprit behind decreasing animal health. They reside in animal gut, suck blood to survive and multiply themselves. It causes a great loss in the milking efficiency of the affected animal. Since 2002, Mass Deworming Programs have started and had brought down the worm load ration from 12% to 2.5%. Affected animals are fed with anthelmintic drug and it results in higher milk production. After this drug usage, the milk production increased by 5%. Mass Deworming Program is applicable every monsoon.
3. Ectoparasite Control Program: Blood sucking Ectoparasites like tick, lice, mites, mange etc. identifies dairy animals as their host and are responsible for significant loss of milk. To prevent this, Ectoparasite Control Program is followed round the year. Farmers avail good quality ectoparasiticidal drugs at subsidized rate by the union and is offered to them at 30% subsidy.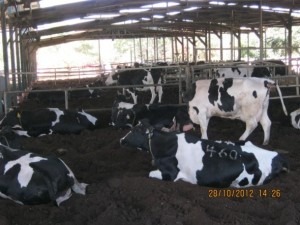 4. Mastitis Control Program: Mastitis is responsible for loss of milk production and is considered a fatal disease. Mastitis causes 20 – 25 % loss in milk production in affected animal. To prevent this loss, strategic programs are started at farmers' door step level. Farmers are provided with training programs for animal hygiene, udder hygiene, utensils hygiene, personal hygiene etc. They are provided with Mastitis Detection Kit to detect the disease at an early level. Teat Dip Solution is supplied to them at subsidized rate (50%) to prevent mastitis.
5. RATION BALANCING PROGRAM (RBP): In the operational area of the Union, livestock holding in general and milch-animal holding in particular, is far more equitable than the land holding.  Average milch- animal holding in the district varies from 1 to 3 animals per household.  HF cross, Kankrej are the predominant breeds of cows, while in buffaloes Mehsana & Murrah breeds are largely available breeds. Though average yield of cows and buffaloes in the district is higher than state and country's average, their genetic potential has not been fully exploited.  Low productivity of animals with higher genetic potential is primarily attributed to imbalanced and inadequate feeding.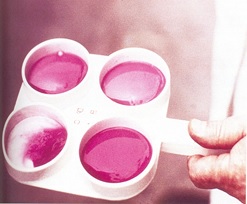 Cattle feed (Sagardan) forms the major concentrate feed ingredient fed to the animals.  Farmers in the district mainly feed their animals on crop residues like jowar, bajra stovers & wheat straw, which form their basal diet.  Seasonally grown green fodders like hybrid napier, bajra, oats, maize, chicory, sorghum, Lucerne etc. are also fed. On the basis of availability and cost, some locally available concentrates like cakes (de-oiled cottonseed, maize, rapeseed), grains (maize, wheat, barley, bajra) and chunies (soybean, tur, mung) are also fed to animals in limited quantity.  Farmers are unaware about the importance and usage of mineral mixture as part of animal diet.
Animals fed with imbalanced ration invariably results in overfeeding or underfeeding in terms of protein, energy and minerals resulting in milk production lower than their genetic potential.  Imbalanced feeding not only affect milk production but also increase the cost of production per litre of milk and disturbs various physiological functions which are detrimental to the productive as well as reproductive performance of animals in the long term.  In view of this, it is proposed that ration balancing advisory services in the district would help in improving the productivity and reproductive efficiency by re-appropriating the available feed resources and use of mineral mixture. This will also help in bringing down the cost of milk production.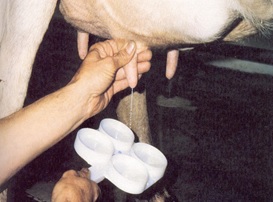 6. Productivity Enhancement Program (PEP):For dairy animals, Milk potential is an inherent trait they received from their parents. Milk Producers (farmers) can get maximum benefit when their animals (cow, buffalo) give milk to its full potential. Many factors like optimum health, reproductive health, controlled animal nutrition and management practices are attributes for productivity enhancement. To gain the productivity factor from animals, infertility camps at selected DCS where sizable infertile animals are organized. Online data entry of each and every activity performed on an animal viz. Artificial Insemination (AI), Date of Pregnancy Diagnosis (PD), Calving Date, Vaccination, deworming etc. is kept in records.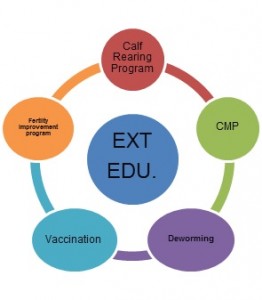 7. Calf Rearing Program :This program is a joint venture of our union and GCMMF. Technical and financial support (subsidy) is being assisted by GCMMF. Young calves (female) are the backbone of dairy industry. Female calves of CBHF and Buffalo calved by A.I. are to be covered under this program. They are identified by applying a Bar Coded Ear Tag and registered into software specially designed for this program.
To safeguard a calf from diseases, Colostrum feeding to 'a day old' calf is important as it helps it acquire immunity in form of Immunoglobulin from the colostrum. Milk Replacer is given after 7 days upto 3 months. Calf Starter has to be fed to calves after 3 months till one year. By feeding this package of nutraceuticals, a buffalo calf comes in first heat at an age of 15-17 months and 9-11 months for cross bred calves . Average body weight gain of calves under this program is 250 – 350 grams per day. Nearly 5000 calves are reared from 150 DCSs last year
GROUP CATTLE INSURANCE: Mehsana Milk Union provides a strong shelter to its member milk producers through cattle group insurance scheme. Union pays 34% of premium subsidy and 33% is being paid by concerned DCS resulting in only 33% of total premium for the milk producers.
| | | | | | |
| --- | --- | --- | --- | --- | --- |
| No of Soc. | No. of Cattle under Insurance | Total Sum Insured | Premium Paid by DCS | Premium Paid by UNION | Year |
| 589 | 131499 | 1916124000 | 51660430 | 12072653 | 2011-12 |
| 482 | 113342 | 1799369774 | 63011148 | 10982516 | 2012-13 |