Co-operative society building
Milk Collection Centre's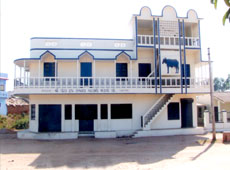 Milk society at rural level is the centre of milk cooperative centre of our rural area. "Milk House" is an essential part for the routine work, care of property & to adopt new technology for the milk society.
Dudhsagar provides assistance as per our norms to strengthen this programme & Milk society can make its own advanced Milk House with all facility. Dudhsagar Dairy has availed 25% subsidy to village societies with the help of National Cooperative Development Corporation.
Common Paint Application Drive (BMC Civil Work Aid)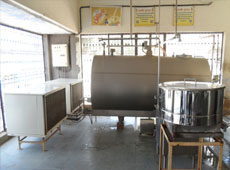 Milk Collection centre's of the village co-operative societies are painted with common color to provide new identity to them. A subsidy to the extent of 50% is provided by the union in the total expenditure incurred in painting the collection centers. Till date 245 societies have avail this benefit.
| Year | 2011-12 | 2012-13 | 2013-14 | 2014-15 | 2015-16 | 2016-17 | 2017-18 | 2018-19 | 2019-20 | 2020-21 | 2021-22 | 2022-23 |
| --- | --- | --- | --- | --- | --- | --- | --- | --- | --- | --- | --- | --- |
| Milk House | 821 | 827 | 849 | 855 | 859 | 876 | 885 | 899 | 910 | 918 | 934 | 960 |