Internal Consultant Development Program (ICD)
Training and Development programme of Dudhsagar is an ongoing programme since its inception as it believes the development of the institution lies in the development of the Milk producer members. Under ICD program Dudhsagar dairy organizes various training programmes based on the need and a few of these are as follows:
VMS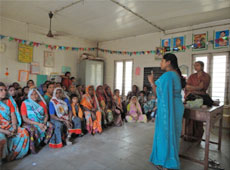 During the years, Member Unions continued to implement the module on Vision Mission Strategy (VMS) for primary milk producer members & Village Dairy Cooperatives. Specially trained consultants facilitate Village Dairy Cooperative Societies (VDCS) in conducting their Vision Mission Strategy Workshops, preparing their Mission Statements & Business Plans for next five years.This process has helped to involve and develop dairy farmers for their future planning and review of the growth thereby improve their income and quality of life.
Milk Day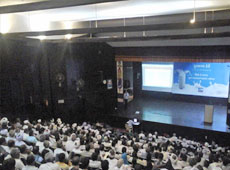 In this meeting, there is interaction with milk producers to know their problems in open forum where all top officials do present and give satisfactory solutions to farmers. This programme aims at bringing together all members, including Chairman, Management Committee Members and respective producer members of Dairy Co-operative Societies to identify and solve their problems. This programme is attended by the respective Board of Director and Chairman from the District Union, Internal Consultant of Co-operative Department of District Union. It provides opportunities to air the grievances of Milk Producers' to Chairman and board of Management and short out problems. It is a Mission of Cooperative Education and Training.
Red Tag Day
The world is facing extreme competition in all fields because of liberalization and globalization. In this competitive scenario, we should prepare ourselves to fight against this competition by producing better quality milk. Milk federation is making efforts in collecting better quality milk from milk production to milk collection centers. After fulfilling all the criteria and getting ISO certification, Milk Federation, is making efforts for Chilling Centers, Sagar Dan Factories and Milk Societies to get ISO certified
Dudhsagar Dairy is running intensive cleaning programs named "Gram Swa – Netrutva Vikas Karyakram" (Village – Self Leadership Development Program) for last 10 (13) years. In this, every year 2nd October, Mahatma Gandhi Jayanti, is celebrated as "Dudh Swachata Divas" (Milk Cleaning Day).
Tree Plantation
Green Revolution Day by Afforestation to Protect Mother Earth from Pollution, Climate change and Global Warming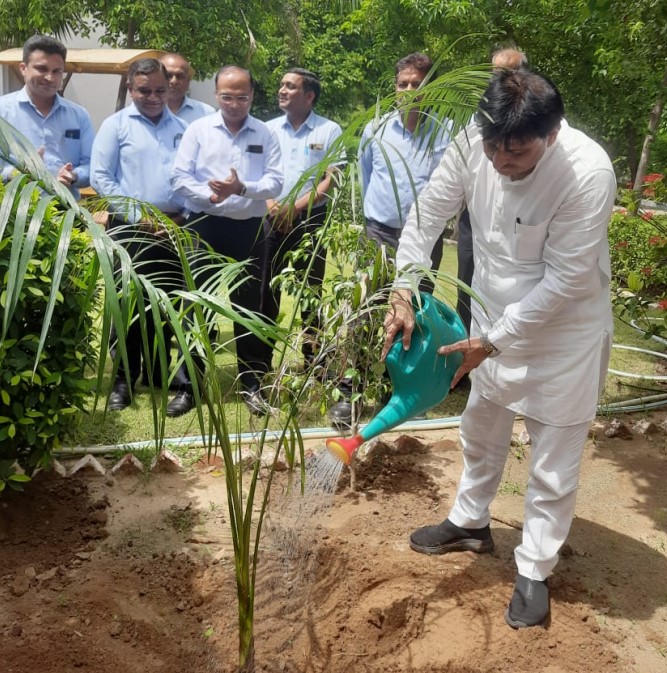 Dudhsagar Dairy spread awareness among the public about the need to keep the environment clean & green. During the years by the cooperation of milk societies and saplings received from forest nurseries were transplanted and transplantation of horticulture saplings has been conducted.